Reservations
Reservations are mandatory, no walk-ins.
Reservations can be made online on reserve.maisalghanim.co or by phone on

22251155

.
Maximum of 8 persons per booking/table.
Reservations will be held for a maximum of 15 minutes, after which they will be cancelled.
Reserved tables are allocated 1 hour 15 minutes only.
Guest Related Facilities & Services
Physical distancing protocols must be followed at all times.
Valet parking services are suspended until further notice.
Self-parking lots are available at, and adjacent to, the restaurant.
Entrances and Exits have been separated to ensure social distancing.
Signage and floor markers are placed in designated areas to assist & guide customers.
All guests must have their temperatures checked upon entry; for the safety of our guests and staff we apologize for refusing entrance to those with a body temperature of 37.5 degrees and above.
All guests are required to wear protective face masks, except when seated at their tables.
Guests are advised to wash their hands before and after their meal.
A 2-meter physical distance is maintained between tables.
Guests are offered a choice between a disposable one-time-use menu, or a digital menu that can be viewed on a smartphone.
Guests are offered and recommended to use one of the multiple cashless/touchless payment options.
Elevator use is limited to 2 persons at a time with foot markers.
We advise guests that are at High Risk (elderly and or with pre-existing conditions) to avoid public places.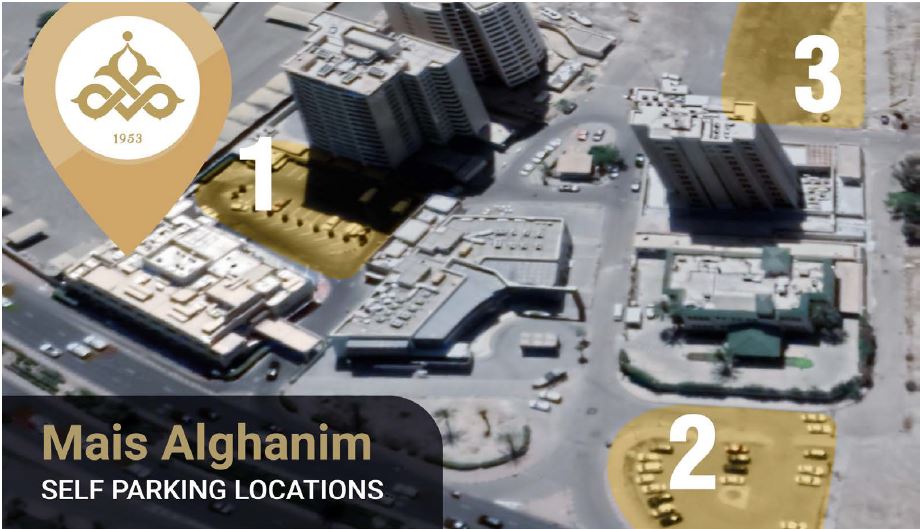 Temporarily Suspended Services
Valet parking services are suspended until further notice.
No waiting is allowed in lobby areas; seating is no longer available.
Sale of Shishas is still suspended until further notice.
Prayer rooms are temporarily closed.
The Kid's playroom is temporarily closed.
Hygiene & COVID Prevention
All restaurant staff & management are pre-screened before each shift to ensure that they are free of any COVID symptoms.
All staff must wear full protective gear including Face Masks, Face Shields, & Protective Gloves.
All restaurant staff & management are required to wash their hands and change their masks and gloves regularly.
Guest tables and chairs are disinfected before & after each use.
Anti-viral sanitizers are readily available for guest use on their tables and strategically placed throughout the property.
All crockery and cutlery are washed in HIGH Temperature dish washing machines after each use.
Cleaned & disinfected cutlery are packed in sealed plastic bags for guest use.
Regular cleaning and disinfection of High-Touch areas (door handles, bill folders, etc.).
All kitchens and production work areas are cleaned and disinfected regularly on a set schedule.
Full property anti-viral fogging is done nightly after closing, creating a protective dome.
Washrooms are cleaned and sanitized regularly.